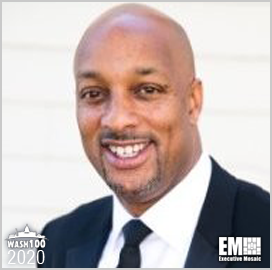 The U.S. Census Bureau migrated its website for the decennial count to an Amazon Web Sevices GovCloud (US) environment in a move to modernize data collection procedures.
AWS said Tuesday the 2020census.gov site's transition to GovCloud marked the first time the decennial census will be hosted in an AWS region designed for sensitive U.S. government data.
The bureau uses Amazon's DybamoDB database service to manage response collection for the updated interface and the company-built Elastic Compute Cloud technology to scale census operations.
Dave Levy, vice president of AWS' U.S. government business and a 2020 Wash100 Award recipient, said the platform helps the bureau process and secure huge amounts of data.
"In this day and age, it should be as easy to interact with government as it is to stream your favorite movie," Levy added.
Both parties have worked over the past three years to modernize census information collection infrastructure.
The federal government uses data from the decennial count to monitor the progress of essential public services such as schools, hospitals and local infrastructure. The survey covers every individual living in the U.S. and its five territories.