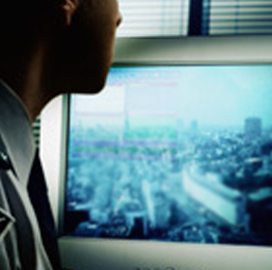 Identiv and CertiPath have partnered to integrate the companies' technology offerings that are designed to help federal agencies manage facility visits and security operations.
The partnership intends to offer the TrustVisitor enterprise visitor management platform along with Hirsch Velocity Software to government organizations that have high-assurance and identity management requirements, Identiv said Monday.
TrustVisitor is built to pre-screen and examine individuals who are attending a conferences or an event, contractor personnel, maintenance staff and mobile workers who need workspace.
CertiPath developed the platform to integrate with the FedCheck background check tool and offer agency users a single view of data on visitor status.
According to Identiv, its Hirsch Velocity technology seeks to help personnel operate equipment at different facilities, including gates and elevators, analyze the behavior of visitors.
The integrated offering will work to generate pre-visit questions that allow agencies and customers to determine if a visitor  should be permitted to enter the building.