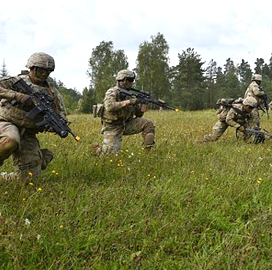 FSCX has won a potential six-year, $82M contract to help the U.S. Air Force teach military personnel the skills of survival, evasion, resistance and escape in combat missions.
Lawton, Okla.-based company will provide qualified personnel to support the 336th Training Group in facilitating SERE instruction programs at the branch's schools, laboratories and field operations, the Department of Defense said Friday.
The AF Installation Contracting Center received five offers for the firm-fixed-price, indefinite-delivery/indefinite-quantity contract and the service branch is obligating nearly $2M at the time of award.
Work will take place at Joint Base San Antonio""Lackland in Texas and Fairchild AF Base in Washington state through August 2026.