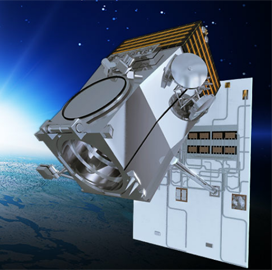 Maxar Technologies has received a six-month, $350K contract from the National Oceanic and Atmospheric Administration to explore the possibility of integrating weather observation sensors with the company's new class of Earth imaging satellites, SpaceNews reported Friday.
The report said Maxar aims to launch six satellites for the first block of its WorldView Legion constellation next year and looks to supply weather data from low-Earth orbit to the agency.
SpaceNews quoted Al Tadros, vice president of space infrastructure and civil space at Maxar, as saying the study is more programmatic than technical.
The company will explore whether it could use its commercial geostationary satellite bus, integrate and manage the payload and organize the launch operations to support the agency mission.