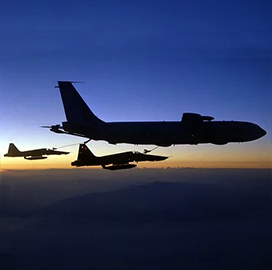 The U.S. Air Force has expressed its intention to award contracts for third-party refuelling tanker aircraft for tests, training and other flights, FlightGlobal reported Saturday.
The service branch plans to allot 80 percent of contracted tanker services to training refuelling, and the remainder divided across test flights, foreign military sales aircraft and operations.
USAF said in an industry day brief it seeks 5K contracted flight hours per year for about 1.1K sorties. The corresponding solicitation will begin in June.
The initial tanking priority of USAF covers Boeing-made F-15, F/A-18, B-1 and B-52 aircraft and the Lockheed Martin-made F-16.